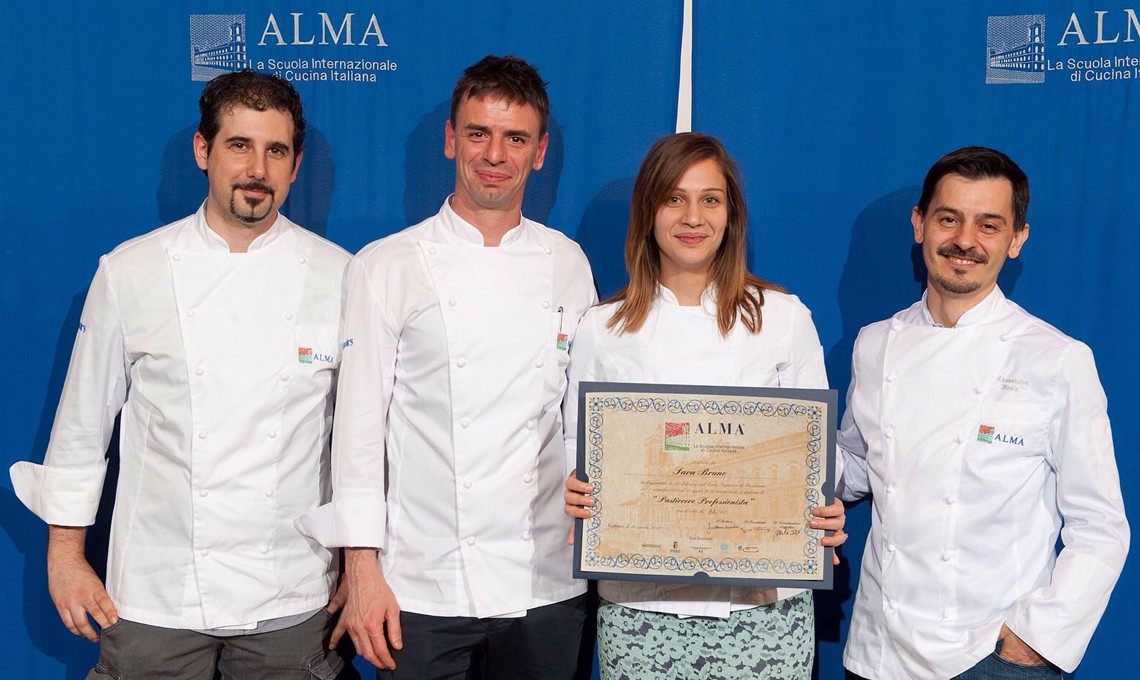 Born in Foggia on January 18, 1990, Sara has had soon an interest in the Art of Patisserie, considered as 'simple passion'.
After graduating at high school, she continued marketing studies in Urbino at 'Carlo Bo' University, where she earned her degree on March 23, 2015.
During her university career, however, she understood that her 'simple passion' for pastry world was really her destiny.
May 11, 2015 was the beginning of her adventure at ALMA, the International School of Italian Cuisine, completed on April 15, 2016 obtaining the certificate of Professional Pastry Chef.
Through stage experiences, first at Gamberini (Bologna, BO), then at Alessandro Servida (Pantigliate, MI), she began to mature her 'pastry concept': linear, simple, clean, geometric, essential, always looking out the beloved French sophistication.
On May 2019 she won the first prestigious recognition of her career, winning the title of "Best female Pastry Chef"at the World Pastry Stars, the international congress of high pastry organized by Italian Gourmet under the patronage of AMPI – Accademia Maestri Pasticceri Italiani- and Relais Desserts.
She is currently a pastry chef at Papparè (Bologna, BO), with a 'window on Europe' under the Two Towers: she creates homemade pastries watching at North Europe and America and looking out France.